Albuquerque DWI/DUI Attorney
DUI Arrest in Albuquerque, Santa Fe, Taos, Los Alamos or Las Cruces
If you find yourself in a situation where you are facing a DWI charge in New Mexico. There are a few things to consider.
When someone is charged with DWI, there is a chance that the state will be bringing two separate cases against you: a criminal case and a civil case to determine whether or not your driver's license will be revoked.
Civil Case/MVD License Revocation Hearings
In New Mexico, having a driver's license is considered a privilege—not a right. Because of this, the arresting officer has the ability to provide the Motor Vehicle Division with paperwork that requests your driving privileges be suspended. You cannot be criminally punished for this; however, you may be subject to losing your driving privileges (having an ignition interlock) in any vehicle you may drive.
If the officer is attempting to have your license revoked, the officer should give you a Notice of Revocation. Please keep this document, as it has instructions on how to request a hearing to determine whether you will keep your license or if you must install an interlock.
The time you must have an interlock installed varies, depending on if this was a first offense, your breath score, or whether you refused.
Two very important things to consider regarding a proposed revocation are that 1) because this is a civil matter and not criminal, the public defender's officer will not request a hearing for you, nor attend a hearing on your behalf and 2) YOU HAVE 10 DAYS FROM THE DATE OF ARREST TO REQUEST A HEARING if you would like to challenge the revocation. If you do not, your license will be revoked after 20 days.
Criminal Case
Whether you are arrested or summonsed to court for your DWI, the first step in the process will be the Arraignment. This is the first step in the criminal process. At the arraignment, you will see a judge and be formally read the charges you are being accused of and their possible penalties.
You will then be asked to enter a plea of guilty, not guilty, or no contest. In many instances, the arraignment is held very quickly, and the accused does not have legal representation. It is common that a judge will enter a plea of not guilty on your behalf if you don't know what to do. Don't worry, pleading not guilty will not mean you are treated any differently by the court, but ultimately, this is your case and your choice.
Should you enter a plea of not guilty at the arraignment, the judge will determine whether or not you will be held in custody or be released. If released, the judge will set conditions of release that you must follow while your case is pending and likely advise you to either contact the public defender's office or seek a private attorney.
If you choose to hire private counsel, our office is happy to schedule a consultation and discuss the next steps in the criminal process as well as the details your case with you.
Contact the Law Office of Ryan D. Baughman, LLC for a consultation with our Albuquerque DWI/DUI lawyer online or at (505) 675-0732 today.
**This information is meant to provide a general overview of these types of cases. This information does not constitute legal advice, nor does it create an attorney-client relationship.
We Are Here To Serve You Areas of Focus
Choose The Law Office of Ryan D. Baughman Today Friendly & Effective Representation
Throughout New Mexico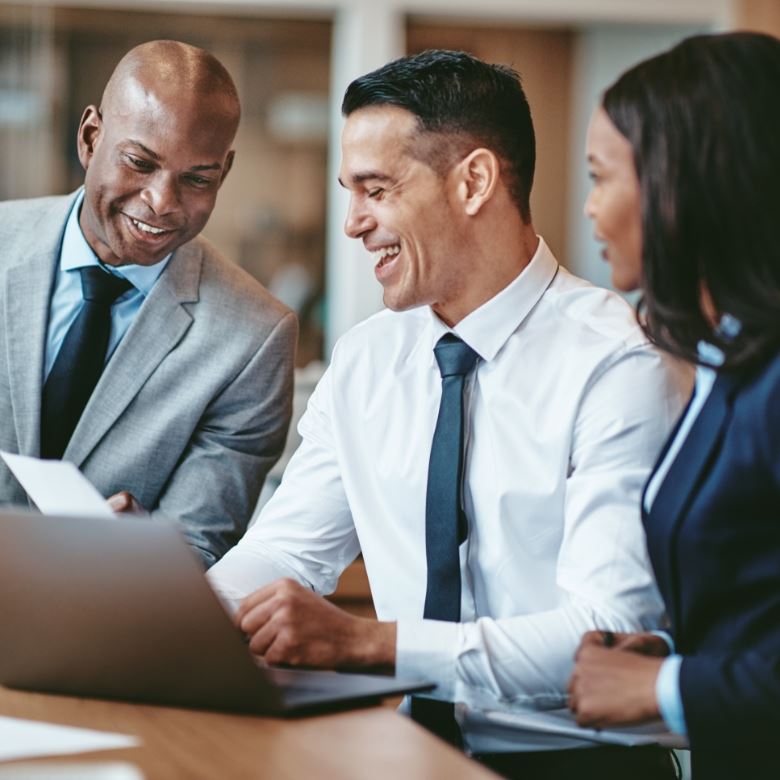 DUI in New Mexico is defined as operating a vehicle while under the influence of alcohol and/or drugs. "Operating" a vehicle means being in physical control of it whether it is moving or not.
You can be charged for DUI under the following scenarios:
Your blood alcohol concentration (BAC) measured .08 percent or higher on a breath test
You were under the influence of an intoxicating liquor regardless of your BAC that impaired your ability to drive safely
You were under the influence of any drug that impaired your ability to drive safely
The penalties in a first-offense misdemeanor are generally fines of up to $500, 24 or more hours of community service, up to a year of probation, DUI "school," and a license suspension of six months up to a year. Jail time of up to 90 days is also a potential penalty. Anyone convicted of DUI is also required to be screened for substance abuse and undergo any treatment as recommended by the court. You will also be required to install an ignition interlock device in your vehicle at your own expense.
Aggravated DUI includes causing a DUI-related injury accident or measuring .16 percent or higher on the breath test. This will result in adding 48 hours of mandatory jail time to your penalties in a first offense. Aggravated DUI in second and third offenses will add increased mandatory jail time up to 96 hours.
When arrested for DUI, your license will be confiscated by the arresting officer and the Motor Vehicle Division (MVD) will suspend your license for up to a year. This is based on the "implied consent" policy which means that you have agreed to be tested for intoxication when requested to do so by law enforcement. If you refuse to be tested, you will also lose your license. After confiscation of your license, you will have 10 days to request an administrative hearing at the MVD to contest the automatic license suspension that will follow.
In second, third, and subsequent DUI convictions, you will face increased penalties. A fourth or subsequent DUI in the state is charged as a felony with significantly-increased penalties.
Request a consultation with our DWI attorney by contacting us today.
Contact Us For a Free Consultation