Adult Guardianship Lawyer in Albuquerque, NM
Adults or anyone over the age of 18 who can no longer properly care for themselves may need to be protected by a responsible adult designated by the court. This is referred to as a guardianship. Those who are appointed the guardian of another person are often family members but may be anyone the court deems appropriate, including companies or organizations.
At the Law Office of Ryan D. Baughman, LLC, we represent clients in seeking or contesting guardianships or in filing claims of guardian abuse or neglect. Our firm maintains close attorney-client contact every step of the way throughout the legal process. We will prepare your case with thoroughness and act as your staunch advocate in court in seeking a favorable result.
Our office regularly practices in the area of adult guardianships and conservatorships throughout New Mexico. Ryan regularly serves as both petitioning attorney and guardian ad litem. These roles are explained further in the frequently asked questions listed below.
What is an adult guardianship?
An adult guardianship is the appointment of a person or entity to act as a surrogate decision maker for a person who can no longer make these decisions for themselves.
What about a Power of Attorney?
Having a Power of Attorney, whether for healthcare or finances, can be sufficient in assisting a person who is unable to do so themselves. Unfortunately, it is a sad truth that many times these instruments have not been executed while the person was of sound mind. Or we're never created at all. In other instances, these documents may be so outdated that health professionals or financial institutions are no longer recognizing the document as valid.
When is an adult guardianship needed?
The need for a guardian can arise in various situations. The need commonly arises for children with disabilities who are turning 18 or adults with newly onset disabilities. Essentially, a guardianship is generally needed when a person lacks the legal capacity to make decisions for them self.
What is the process? How long does it take?
The first step in the process is filing a petition in district court. The petition can be for full (plenary) guardianship, conservatorship, or both. Limited guardianships and conservatorships are also allowed, as the court will consider what is the least restrictive means of care needed for the alleged incapacitated person.
Once the petition is filed, the court will appoint a qualified health care professional, court visitor, and guardian ad litem. Generally.
The qualified health care professional is a medical professional (doctor, psychologist, nurse practitioner, etc.) who can evaluate the alleged incapacitated person and determine whether that person has decisional capacity and the extent of their disability (if any).
The court visitor and guardian ad litem are sometimes referred to as "the eyes and ears of the court." The court visitor is a person who has a social work background and the guardian ad litem is an attorney. These professionals are tasked with, among other things, interviewing the alleged incapacitated person, family members, and friends. The professionals conduct an investigation and make recommendations to the court based on their findings.
Once the reports are in, the court will hold a hearing to determine whether the alleged incapacitated person is indeed incapacitated as defined by the law, the least restrictive form of intervention needed to provide that person care, and who will serve as guardian and/or conservator.
From start to finish, a guardianship can be completed in about 2-3 months. Please keep in mind that every case is different, and this is subject to change.
This is a very brief overview of a very involved process. If you would like to learn more about the process or believe a friend or loved one may need the assistance of a guardian, please consider contacting our office to help you navigate the process.
Discuss the specifics of your case with our Albuquerque guardianship attorney in a consultation. Connect with us online or at (505) 675-0732. We also serve clients in Santa Fe, Grants, Taos, Las Cruces, and Los Alamos.
**This information is meant to provide a general overview of these types of cases. This information does not constitute legal advice, nor does it create an attorney-client relationship.
We Are Here To Serve You Areas of Focus
Choose The Law Office of Ryan D. Baughman Today Friendly & Effective Representation
Throughout New Mexico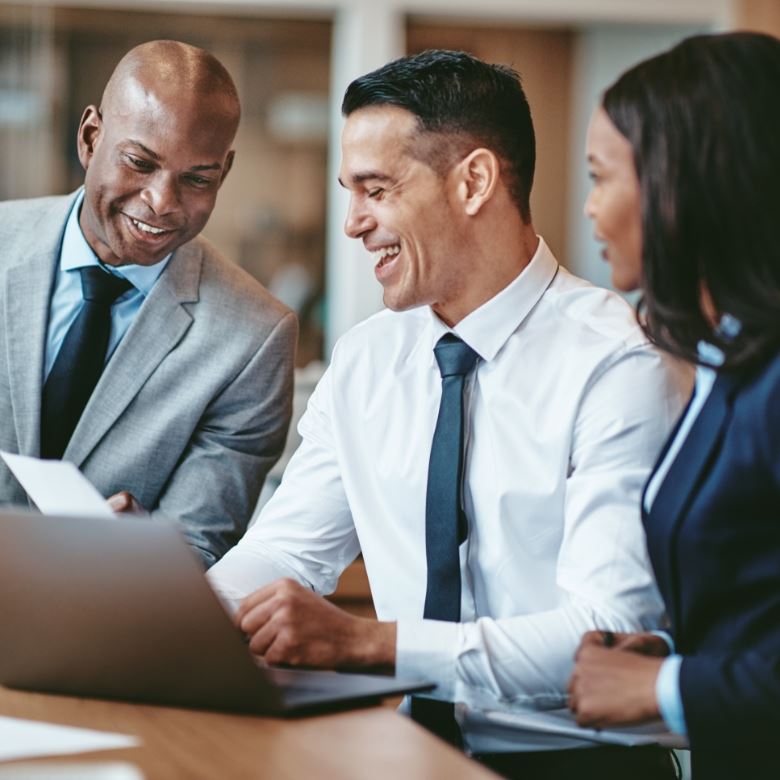 Guardianships in New Mexico
Guardians are given legal authority to ensure the health, safety, and welfare of a person who unable to properly care for themselves, whether through a medical condition such as a brain injury, stroke, dementia, Alzheimer's disease, developmental disability, or some other type of disability. Guardians can make legal decisions about the care these individuals need but do not have authority over the person's financial matters. Financial matters fall under conservatorships.
In cases where a person suddenly becomes incapacitated, such as through an accident, a temporary guardian is often appointed by courts for a period of 60 days. This may be someone who was given authority by a Power of Attorney already in existence or a family member. Those who seek permanent guardianships must petition the court followed by often-lengthy proceedings. This court process is done to protect the interests of the allegedly incapacitated person. Evidence must be presented by qualified health care professionals, the temporary guardian, and other relevant parties proving or disproving the person's incapacitation. After listening to the evidence, the judge will decide to either approve or deny the petition and, where approved, may provide instructions as to the extent of authority the guardian may or may not have over the person.
Guardians commonly are responsible for the following:
Ensuring that proper medical care is given when needed
Providing consent for medical procedures
Providing residential care depending on the needs of the person, such as in nursing home facilities, assisted living facilities, group homes, residence with a family member, or in the incapacitated person's home with a caretaker or other assistance
Ensuring the person has all other needed services, such as cooking/cleaning services, physical or other therapies, and whatever else is required to ensure the health of the individual
Guardians are also subject to laws prohibiting them from abusing their powers. For instance, guardians are not allowed to restrict the protected person from communicating or visiting with others unless they can prove it poses a risk of harm to their ward.
Get in touch with the Law Office of Ryan D. Baughman, LLC for assistance through our online request form or by phone at (505) 675-0732 today.
Contact Us For a Free Consultation